The Little Peanut Behind This Mess
Just what it says. This is all about the little peanut who runs this place. Big ego booster for me.

Real Name: Paige Hanson.

Please Call Me: Paige Hanson.

Other Names: Paige-chan (by a sole few), Paigie, and, of course, Page Down

Age: Older than Enzo - younger than Phong.

Gender: Female (Last time I checked).

Hair: Red.

Eyes: It says "Green" on my driver's lisence and that's what I'm sticking with.

Facial hair: No.

Favourite Colour: They're all so beautiful I couldn't choose.

Likes: Eating, shopping, reading, writing, drawing, crafts, talking to on-line buds, and learning new things.

Dislikes: Know-it-alls, liars, and sterotypes.

ReBoot crushes: Bob. He is just divine.

Other interests: Comics (mostly DC comics), including Bat-books, Green Arrow, and Birds of Prey. And Nightwing's super cute. M*A*S*H. Music of all types. Action Figures. And the list goes on.

Quirks: I add the "u" in words like "colour" despite the fact that I'm American. I can't pronounce "alunimum foil" and I say the "l" in the word "chalk". I talk to myself and the voices in my head. I talk to my wristwatch as well. I'm a big girl (age not size) but I still like playing "tea party".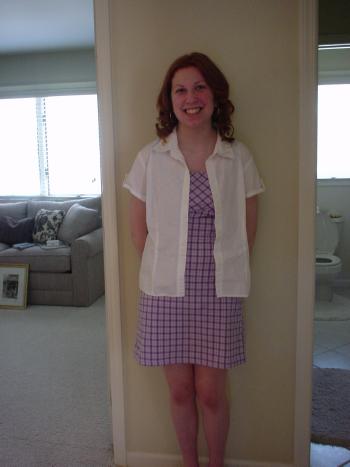 Me! Yes, marvel at my astounding beauty...and packed into one cuddly, humble package. ~-^